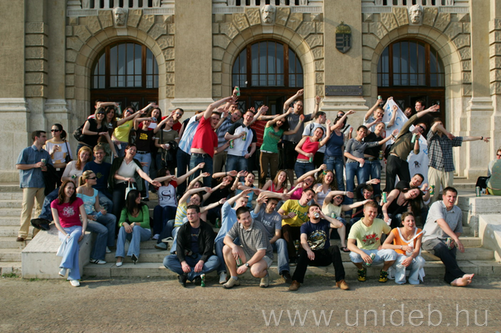 It is simply great to be a student in Debrecen! Besides the opportunity of participating in a high-quality academic program with modern infrastructure and learning from internationally-renowned professors, thanks to the wide range of training programs real intellectual workshops are created, where students of different majors share their opinions on both everyday and philosophical issues and the great questions of life.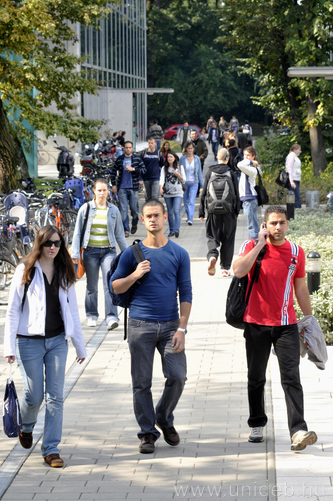 There are numerous Hungarian and international scholarships available. The most talented students can participate in the institution's talent management program, known nationwide for its excellence, while students with outstanding achievements are awarded sports and arts scholarships. Participating in the numerous international exchange programs, our students have the chance to gain experience abroad, while they can also complete internships at Hungarian companies and thus gain valuable practical experience.
The Student Union of the University of Debrecen acts as the students' representative, advocacy organization. The interests of those participating in the doctoral programs are represented by the Union of Doctoral Students. It is not an exaggeration to state that Debrecen has one of the strongest student advocacy organizations in Hungary, and students from Debrecen often become leaders of national student organizations.
It is a priority for our university to introduce electronic administration systems in all areas of administrative duties in line with the challenges of our modern era. Recent years have also witnessed a large growth in the scope of electronic curriculum development.
Besides studying, the University of Debrecen strives to provide all opportunities possible for students to relax and enjoy themselves while participating in high-quality events and programs. Numerous old and new student clubs and a wide variety of programs await students of the university.
Last update:
2021. 07. 28. 11:21