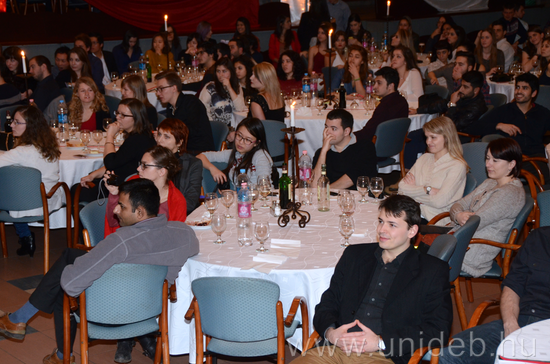 The Lovarda Cultural and Conference Center for Students is located on the Kassai street campus of the university. It was remodeled from a former Hussar riding hall (hence the name lovarda meaning riding hall) in 1999. The center is the only venue in Debrecen to offer various cultural and popular entertainment programs with a floor area of 3,000 m2. Being a multifunctional facility, it provides comprehensive service. The installed audio and lighting equipment are perfectly suitable for balls, weddings, various stage performances, presentations, exhibitions, and even conferences. As one of the most popular event centers in Debrecen, it provides high-quality entertainment options for all generations.
The Lovarda Cultural and Conference Center for Students has been the home of concerts of all genres from the very beginning, let it be pop, rock, pop-rock, hip-hop or electronic music. Everyone in and around Debrecen, tourists, high school and university students can find the concerts and genres they prefer from month to month. The Campus May Festival or the Campus Harvest organized by the Students' Union in the Lovarda also attract thousands of university students from Debrecen every year and we should not forget about the largest Halloween party in the city, organized primarily for international students studying at the University of Debrecen but open for all interested in Halloween traditions.
Besides the events mentioned above, Lovarda organizes theatre performances, panel discussions, lectures, stand-up comedy shows, conferences, as well as school and kindergarten programs every month.
Lovarda Cultural and Conference Center for Students (Lovarda website)
Last update:
2021. 07. 28. 11:21