Off-site departments are educational units operated based on a separate agreement between the university and other organizations, companies, and research institutions.
The objective of establishing off-site departments is to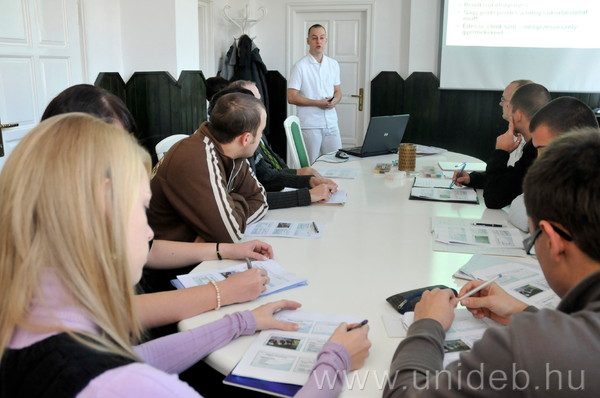 extend and institutionalize the contacts between the collaborating organizations, companies, research institutions and the faculties, institutes, and departments of the University of Debrecen  (research cooperation, regular site visits, summer internships for students, etc.);

broaden the two main areas of cooperation (research and education), improve the efficiency of mutually-beneficial relationships, and develop practical teaching and the basic skills and competences required from the practical perspective.
Faculties with off-site departments
Faculty of Medicine

Faculty of Economics

Faculty of Pharmacy

Faculty of Agricultural and Food Sciences and Environmental Management

Faculty of Engineering

Faculty of Informatics

Faculty of Science and Technology
Last update:
2021. 07. 28. 11:21